Art and Design
National Curriculum Programmes of Study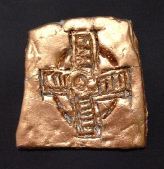 Our curriculum for Art and Design aims to develop creativity and skills as well as enrich the children's experiences of learning through the various art forms.Through ensuring high quality experiences and enrichment programmes as well as inspirational visitors and visits, we are proud to have maintained Arts Mark Gold since inception of the award. Artsmark is the Arts Council England's flagship programme to enable schools and other organisations to evaluate, strengthen and celebrate their arts and cultural provision and we strongly believe that this not only ensures quality learning experiences for the children but also broadens their multi-cultural experiences and understanding of the world and its diversity.
The progression in skills across the whole school can be found below but please also look at our galleries on this site where you will find children learning and creating art.
**********
Some of the artwork created by our very talented children.
***********
Each year we work along side The British Legion and attend commemorative gatherings to remember those who served our country. The children explore narrative (poems, literature and primary sources such as letters and diaries) and combine this with their artwork.
************
As well as learning in Art & Design, books and texts are used as an immersive means of inspiring our children. Our corridors and classrooms showcase some of the different methods and approaches used by our children in learning to create art as well as how we use an immersive approach in responding to texts.
**************
As part of 2017/18 Halton Primary Arts Network we took part in the One Family project culminating in a joint exhibition at Runcorn Shopping City. We worked with the artist Gill Taylor and explored the evolution of the human family.
**************
Halton Primary Arts Network theme for 2018 - 19 is 'Imagine a World of Wonder' ... watch this space!